Through awareness of negative thought patterns and behaviors, you'll learn to remove the blocks, and move towards true self-awareness and happiness.
What is Gestalt therapy?
Gestalt therapy is a form of psychotherapy that emphasises personal responsibility.
It focuses on your experience in the present moment, the environmental and social contexts of your life, and the self-regulating adjustments you may have made as a result of your overall situation.
With a strong emphasis on support, Gestalt therapy uses a relational approach where client and therapist work together, rather than a traditional clinical approach where the therapist might take on more of an expert role.
Gestalt therapy is grounded in awareness and centred in the present.
What that means is that even though we might be talking about a past event or a future concern, the therapist will always bring it back to the here and now.
Gestalt therapy treats issues such as anxiety, depression, stress, self-esteem, relationship difficulties, loss and grief, and trauma.
The word "Gestalt" means whole. People are whole entities consisting of body, mind, and soul, and are best understood when viewed through their own eyes; not by looking back into the past but by bringing the past into the present.
Gestalt Therapist Micki Mayo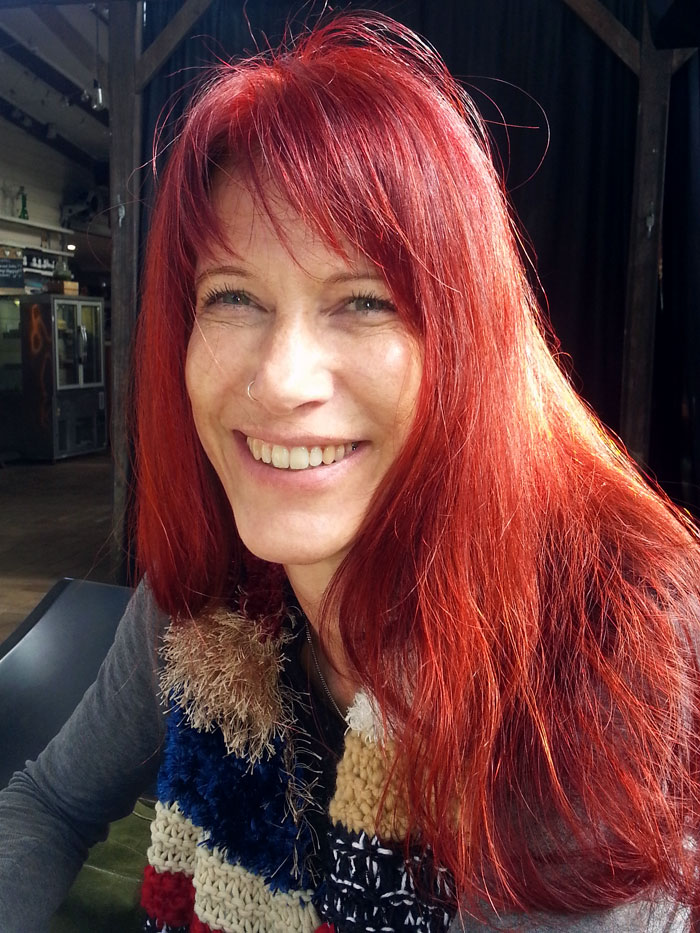 Micki is a certified yoga teacher with over 15 years' experience in group and private settings. Based in Melbourne, she specialises in the treatment of anxiety, depression and trauma through yoga and mindfulness practises.
Micki is passionate about integrating yoga and mindfulness into mental health and trauma treatment. She has worked with victims of sexual assault, war veterans and their families, and people with alcohol or drug addiction.
Micki has an interest in trauma and treatment-resistant Post Traumatic Stress Disorder (PTSD). She is a qualified Trauma Center Trauma Sensitive Yoga (TCTSY) teacher.
Over the years she has refined how she offers support to students and clients to involve their bodies in the process of moving on from trauma.
She completed her Master's degree in Gestalt Therapy in 2019. Read more and book here.
What to expect
A Gestalt therapist focuses on what is happening in the moment and finding solutions in the present time.
For example, rather than discuss why something happened in the past, the therapist will encourage you to re-enact the moment and discuss how it feels right now. In other words, you will be asked to experience your feelings, rather than simply talk about them.
The therapist will ask you questions like, "What's going on in this moment?" or "How does this make you feel now?" Your therapist may experiment with dream work, guided fantasy, role-playing, confrontation, and other techniques that can help bring past and current struggles to life in the therapeutic setting.
The goal, as you become more aware of yourself and your senses, is to take more responsibility for yourself, accept the consequences of your behavior, and learn to satisfy your own needs while still respecting the needs of others.
How it works
Gestalt therapy emphasizes that in alleviating unresolved anger, pain, anxiety, resentment, and other negative feelings, these emotions cannot just be discussed, but must be actively expressed in the present time. If that doesn't happen, both psychological and physical symptoms can arise.
We are not in this world to live up to others' expectations, nor should we expect others to live up to ours.
By building self-awareness, gestalt therapy will help you better understand yourself and how the choices you make affect your health and relationships.
With this self-knowledge, you will begin to understand how your emotional and physical selves are connected, and develop more self-confidence to start living a fuller life and more effectively deal with problems.