Master's Degree in Gestalt Therapy
(completing a lit. review on TSY as an adjunctive treatment to psychotherapy)
November 2019. Gestalt Therapy Brisbane
Wisdom of the Body, Lost and Found – A Sensorimotor Psychotherapy Approach to Trauma
November 2017. Pat Ogden PhD Sensorimotor Psychotherapy Institute
Certification Program in Trauma Center Trauma-Sensitive Yoga (TCTSY).
March 2017. Trauma Centre at Justice Resource Institute, Boston USA, & online.
Graduate Certificate in Gestalt Therapy
December 2016. Gestalt Therapy Brisbane.
Foundations & Treatment of Trauma Workshop – 20 hours
October 2015. Bessel van der Kolk at Kripalu, USA.
Acceptance and Commitment Therapy (ACT) Certification
September 2014. Online course, Russ Harris.
Certification in Zenthai Shiatsu Therapy
November 2012 . Mt. Ninderrry Healing Centre, Mt. Ninderry, Sunshine Coast
Certificate of Achievement – Advanced Yoga Teacher Training
June 2012. Two year yoga immersion and life skills course, Yogaphysio Brisbane.
Mindfulness Meditation Course
May 2010. Yogaphysio, Brisbane.
Yoga Teacher Training Level 2 (500 hrs)
July 2010. Byron Yoga Centre, Belongil Beach, Byron Bay.
Diploma of Remedial Massage
December 2009. Academy of Therapeutic Arts, Brisbane
Yoga Teacher Training Level 1 (250 hrs)
October 2008. Byron Yoga Centre, Belongil Beach, Byron Bay.
Certification in The Fundamentals of Traditional Thai Massage
January 2007. Chiang Mai, Thailand.
Reiki – The Usui System of Natural Healing
June 2007. Fiona Dowe, Brisbane.
Certification in Stott Pilates – mat and machine based exercises.
January 2003. Chael Hilton, The Pilates Principle, Sunshine Coast.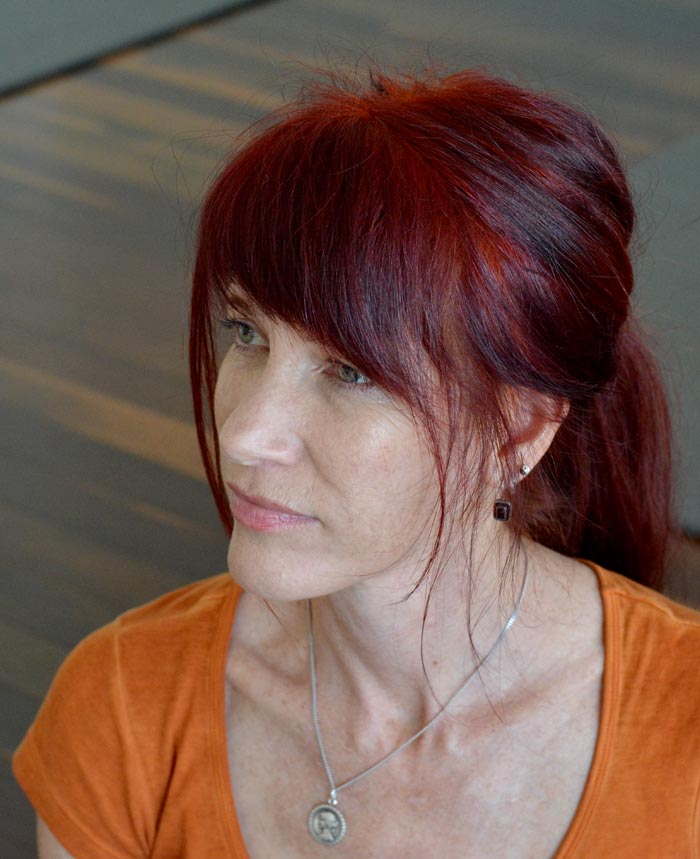 Melbourne Therapist Micki: My professional journey
I started my teaching journey in 2003 when I completed my training in Pilates.
I have always had an interest in yoga. After teaching Pilates for a number of years I decided to also train as a yoga teacher.
During my first yoga teacher training in 2008, I realised the invaluable benefits that yoga has to offer, especially when combined with certain Pilates exercises.
Over time my interest in yoga grew substantially. In 2010 I embarked on a two-year yoga immersion and life skills training course under the guidance of a Physiotherapist.
This broadened my understanding and my skills and taught me how to apply and create yoga postures for different student/client needs. I learned that 'one hat doesn't fit all' when it comes to therapy!
I have since been teaching in private and group settings, combining my knowledge of Pilates, yoga and therapy. I have taught yoga at a number of insight meditation retreats.
While working as a yoga teacher I have also trained and studied as a massage therapist and completed my Diploma of remedial massage in 2009.
I furthered my massage skills in 2012 when I completed my training as a Zenthai shiatsu therapist. This massage is a combination of Thai massage and Shiatsu and I often add it when working with private yoga clients. Since it is done fully clothed on a mat on the floor it is the perfect add-on at the end of a yoga session.
Towards PTSD Therapy
I have trained as a meditation and mindfulness teacher. I have been working with anxiety and depression through yoga asana and mindfulness practices.
Over the years I have come in contact with women and men who have experienced sexual assault, war veterans and their families, and people with alcohol or drug addiction.
This is what brought me to develop a deeper interest in working with people suffering from developmental & complex trauma and move into PTSD therapy.
Deciding to train as a trauma sensitive yoga therapist with David Emerson in Boston, USA, I then completed the certificate course in March 2017.
In November 2019 I completed my Master's degree in Gestalt Therapy at the Gestalt Institute Brisbane.
Melbourne PTSD Therapy: I have an ongoing commitment to developing my skills, broadening and building up my knowledge in the field with further courses, workshops and study.
Traumatised people chronically feel unsafe.. the past is alive in the form of gnawing interior discomfort. Their bodies are constantly bombarded by warning signs, and in an attempt to control these processes, they often become expert at ignoring their gut feelings and in numbing awareness of what is played out inside. They learn to hide from themselves.