Trauma Sensitive Yoga (TSY) reduces the symptoms of complex trauma and PTSD
TSY can help you by:
Safely beginning to connect your body and mind
Experiencing being present
Practising making choices
Experiencing taking effective action
Benefits include:
Reduced symptoms of anxiety and stress
Reduced symptoms of depression and PTSD
Improved emotional regulation
Heightened sense of body awareness
Improved vitality
Trauma experts say that we've all experienced some degree or form of trauma in our lives. For some people it's been truly shattering, while for others its impact or severity has been a lot milder. We all carry trauma in our bodies and in our DNA.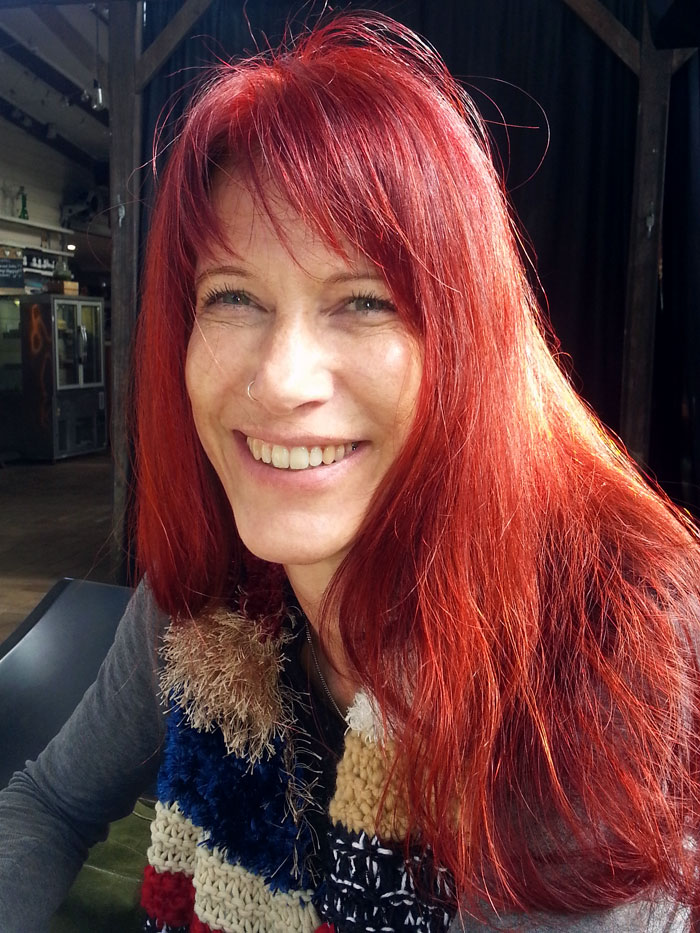 Micki is a certified yoga teacher with over 15 years' experience in group and private settings. Based in Brisbane, she specialises in the treatment of anxiety, depression and trauma through yoga and mindfulness practises.
Micki is passionate about integrating yoga and mindfulness into mental health and trauma treatment. She has worked with victims of sexual assault, war veterans and their families, and people with alcohol or drug addiction.
Micki's personal journey has led her to develop an interest in trauma and treatment-resistant Post Traumatic Stress Disorder (PTSD). She is a qualified  Trauma Center Trauma Sensitive Yoga (TCTSY) teacher.
Over the years she has refined how she offers support to students and clients to involve their bodies in the process of moving on from trauma.
As of 2019 she is a certified Gestalt Therapist. Read more and book here.
What you can expect in a TCTSY class
Participants are in control over what they are doing with their body at all times.
My role is to provide safe and professional guidance and help you focus on particular dynamics. This includes which muscles you are using, what it feels like to have your feet on the ground and what it feels like to breathe.
There are no hands-on assists, the language is invitational. You will always be provided with choices. No prior yoga experience is necessary
What is TCTSY?
TCTSY (Trauma Center Trauma Sensitive Yoga) is an adjunctive treatment to talk therapy. It's suitable for people who are experiencing complex trauma or chronic, treatment-resistant PTSD.
It has foundations in Trauma Theory, Attachment Theory, Neuroscience and Hatha Yoga practice. There is an emphasis on mindful body-based yoga forms and breathing practices. TCTSY reduces the symptoms of complex trauma and PTSD.
This trauma treatment uses yoga forms as opportunities to notice what you feel in your body.
Trauma Treatment: Book a session
If you or someone you know has been suffering from trauma, it's never too late to start the journey towards recovery.
Get in touch here
Send a message here, Micki will respond as soon as possible.
Micki Mayo | Trauma Centre-Accredited Facilitator
Northern Rivers, NSW
phone: 0468 523 909 | email:
Based in Mullumbimby, Micki can be booked throughout North East NSW and SE Qld, including Lismore, Byron Bay, Ballina, Gold Coast and Brisbane areas.
If you live outside these regions please get in touch anyway, if Micki can't help you herself she will be able to recommend a practitioner closer to you.
A description of trauma-sensitive yoga as an adjunct treatment for trauma and PTSD as used at the Trauma Center of Brookline, Massachusetts and described by the authors of Overcoming Trauma through Yoga.
.